A Brief History of the Portrait: This particular portrait is of Lillian Russell by the famous artist Maurice Ingres. Ms. Russell commissioned the artist to paint her for a gift she would present to a "dear" friend. The "dear" friend was the Great Grandmother of Mr. Gelb our Founder.
ABOUT LILLIAN RUSSELL: Born Helen Louise Leonard, December 4, 1860, in Clinton, Iowa, "Nellie" (as her family called her) was destined to become "An American Beauty." Undoubtedly the most photographed woman of her time, a blonde bombshell imitated even by Marilyn Monroe, and as buxom as Dolly Parton, Lillian Russell was the queen of the American stage.
Her introduction to the theater was in 1878 as a chorus girl in Pinafore. Two years later, Tony Pastor, the "father of Vaudeville," introduced her as Lillian Russell, the "English ballad singer," and extolled her as "a vision of loveliness and a voice of gold." She soon went on to become the first lady of light comic opera. She was known as a diva, and referred to as "the peerless prima-donna."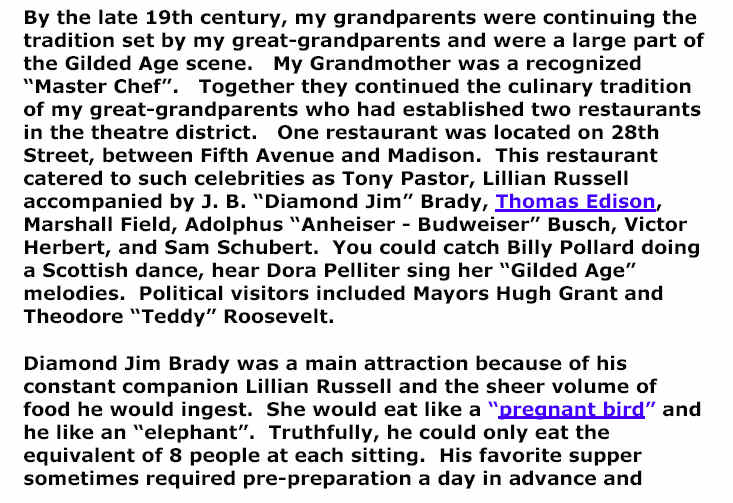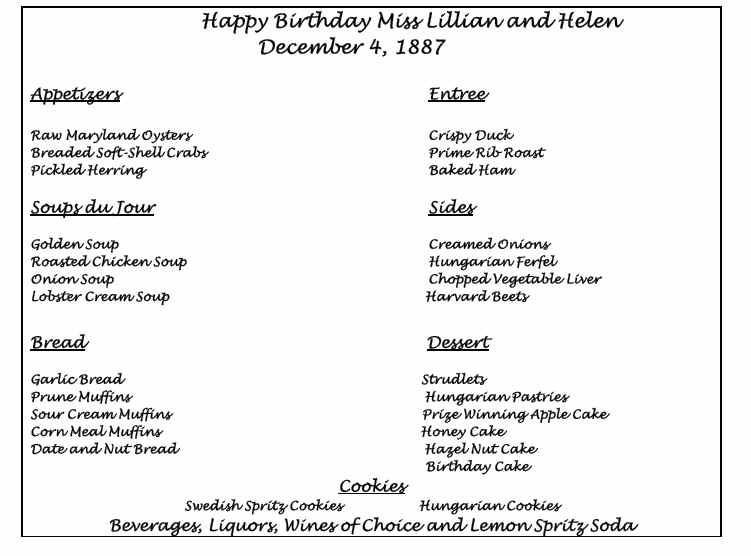 TO DOWNLOAD AND SHARE MY GREAT GRANDMOTHERS 1890 RECIPE BOOK
PLEASE WRITE AND TELL US HOW YOU LIKED HER RECIPES.
Copyright © 2007-2012 Gelb Organization, L.L.C. All Rights Reserved